Every Friday night brings music to Valhalla Winery. We are so blessed to have some of the best musician in the Pacific Northwest grace us with their music. Below are our regular musicians that we have scheduled on a regular basis. We hope you get a chance to hear them for yourselves.
Michael Conley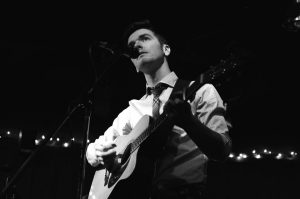 Michael is a Folk / Americana Singer-Songwriter residing in the Eugene area. He draws his acoustic influences from John Prine, Tom Waits and Ryan Adams. His soulful blend of guitar, harmonica and smooth vocals are a true reflection of his artistic genius. His latest album, Holding Smoke, is available on iTunes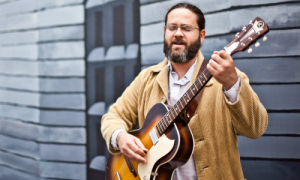 Jeremy Clark Pruitt
Jeremy Clark Pruitt's voice has been described as warm, soulful, strong, and sincere. His music, a mix of fresh originals and well-chosen covers, effortlessly blends R&B, country, folk/rock, and jazz. Listen
Tyler Morin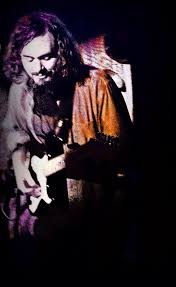 Tyler Morin is a singer/songwriter/guitarist from Eugene, OR. He began learning guitar at the age of 18, sparked by an early interest in his fathers acoustic guitar playing. Heavily influenced by the music of the 60's, with influences ranging from blues/R&B/Soul to Hendrix and SRV, and combining elements of jazz and pop, along with the groove and feel of each member of the band, Tyler Morin Band forms a unique blend of styles. Listen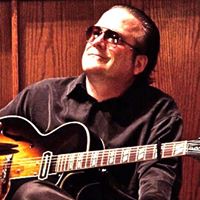 Henry Cooper Duo
Henry Cooper is in love with a sound, a high-water-mark of blues guitar tone that had been set by the likes of Elmore James, Earl Hooker, Robert Nighthawk. Initially a harmonica player influenced by Paul Butterfield, Henry Cooper taught himself to play guitar in open E tuning. This uncommon approach, which harks ba
ck to earlier times when an aspiring guitarist had to rely on his imagination to figure things out, has led Henry to develop a playing style that is inimitable. Growing up in Eugene, Cooper honed his skills while playing in numerous local bands. Before a stint with the Duffy Bishop Band, Cooper toured the U.S. and Europe with the legendary Screamin' Jay Hawkins. A highly emotional and commanding stylist and multiple award winner from The Washington Blues Society, Henry Cooper's contribution to the Northwest music scene over the years cannot be understated. Listen
Scott Austin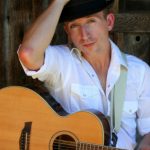 Singer/songwriter Scott Austin has a way with thought provoking tunes
that move you. The Oregon native has connected with audiences from coffee shops and dinner crowds to house parties and clubs. Whether he is fronting a dynamic band or crooning in the corner of a wine bar, he is able to create an atmosphere that you can't help but feel a part of. He has been working hard to share his music with hearts and minds worldwide and loving every minute of it.
Listen