Eric and Lorrie Normann ~ Owners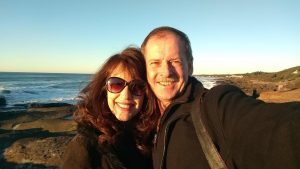 Eric and Lorrie got the wine bug in 1997 when they purchased their 12 acre Pinot Gris vineyard from King Estate Winery. Eric's long term career in the water utility industry afforded Lorrie the ability to pursue her passion for the local wine scene. Starting in 1999, Lorrie began her wine journey at LaVelle Vineyards where, coincidently, a new sparkling brand called Domaine Meriwether was just being produced. Five years later, Lorrie joined forces with Dan Smith and together they created Sweet Cheeks Winery. In addition to his day job, Eric is vineyard maintenance for the couple's commercial Pinot Gris vineyard located just five miles from the winery. Eric and Lorrie purchased the former Domaine Meriwether property in 2015. The winery became Valhalla Winery in October of 2016. Today, you can find the Normann's, along with their two sons Bryan, Brett and daughter-in-law Devon, working to create an exceptional winery experience and continue the tradition of exemplary winemaking.
Melissa ~ Tasting Room/Events Manager 
Melissa has been with the winery from the very beginning in 2013. Melissa brings with her a passion for people and love of wine and the wine industry. Her friendly attitude and desire to make your experience at Valhalla Winery one to remember, is what makes Melissa such a valuable member of our team.
David ~ Tasting Room Sales
David is a native east coaster who moved to Oregon over twenty years ago and loves living in Eugene.  He has almost thirty years of experience in the hospitality industry and a vast knowledge of wine and spirits. David's years of customer service and impeccable attention to detail provides a welcome and informational tasting adventure.
Brett Normann~Tasting Room Sales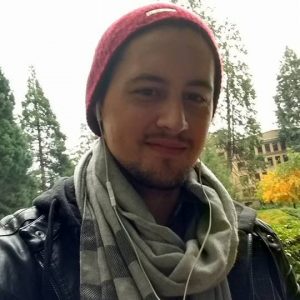 As the youngest son of Eric and Lorrie Normann, Brett has spent much of his life in the wine industry. From riding his bike with a whistle through the vineyard as a little boy to scare away birds, working bottling and labeling lines to sales and events. Brett has a great way of sharing his experiences and excitement about our local wine scene and inspires that excitement in others.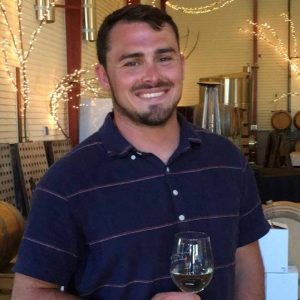 Kael ~Tasting Room Sales
Kael, an Oregon native, grew up in the Willamette valley. He started working at Valhalla Winery in 2016. He loves the opportunity to expand his knowledge in the wines of Willamette Valley and the people who live here. "With the amazing wine tradition this area is cultivating I can not think of a better place to do it.  With great teachers, customers, and wine enthusiasts my knowledge and passion for wine grows everyday".
Bryan & Devon Normann ~ Brand Ambassadors
Bryan is the oldest son of Eric and Lorrie Normann. Bryan has always loved the wine industry. He started helping in the vineyards when he was just nine years old. At age 12, he was helping at local wine club events with his mom and still lends a hand when his job as an Emergency Room EMT allows. His best contribution, has been his lovely wife Devon. A Pediatric Charge Nurse, Devon brings her compassion and wonderful sense of humor to the family. Together, Bryan and Devon are a dynamic couple that help spread the story of Valhalla Winery.